Madison-based health care information technology entrepreneur Jonathan Baran is on a mission to bring down medical costs for employers in a state with some of the highest prices in the nation.  
For example, Baran says it's not uncommon for hospitals in Wisconsin to charge $5,000 for a basic MRI that should cost $600, or to bill $70,000 for an orthopedic surgery that can be done for $21,000.  
Baran is no newcomer to the health care information technology scene. In 2011, he co-founded Healthfinch Inc. and helped develop the proprietary "Charlie Practice Automation Platform" to relieve physicians of routine tasks like prescription refills and pre-appointment screenings so they can devote more time to their patients.  
Healthfinch eventually grew to more than 50 employees, and in 2020 was acquired by Health Catalyst of Salt Lake City in a deal valued at $40-plus million.  
Now, Baran is again teaming with Mark Bakken of Madison's HealthX Ventures in a company called Self Fund Health, which replaces conventional employer health insurance with a self-funded health plan where employers can receive health care at higher quality and lower cost through services such as direct primary care — all by eliminating the insurance middle man.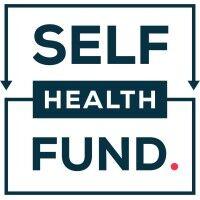 Self Fund Health provides real-time technology solutions to locate lower-cost providers. The aim is to dramatically reduce health care costs for employers while providing more personalized care for their people.  
A native of Wisconsin, Baran holds both bachelor's and master's degrees in biomedical engineering from the University of Wisconsin-Madison.  
So better health care at a lower cost? It sounds too good to be true. 
I know it sounds crazy, but during my 10 years at Healthfinch, I realized I was completely naive on how everyone in health care gets paid.  
I was educated by one of the best — my co-founder Matt Ohrt who was the vice president of human resources at Merrill Steel, a big steel manufacturer outside of Wausau, who had implemented this new model of employer health care and saved millions.  
You mention Wisconsin as having some of the highest health care costs in the country. Why is that? 
Basically, you've got a handful of huge players — United, Anthem, Quartz, Medica — in the biggest markets of Madison, Milwaukee and Green Bay who can dictate prices. And here's the open secret: the insurance companies, along with hospital systems, all want the price of health care to increase. So, it's no surprise that every employer's second or third biggest expense is growing at 10 percent or more every year.  
Can you explain how Self Fund Health works? 
The idea is simple: If we want to spend less on health care, we must spend less money each time we use it. A core component is the use of direct primary care. These are doctors who provide health care "the way it used to be" — long appointments, same-day access, built on relationships. There are a growing number of providers in Wisconsin who are also fed up with the current system and are choosing to go a different direction. We're just tapping into a movement that's already out there.  
Let's say a worker at one of our partner companies needs a knee replacement. That procedure might cost $60,000- plus at a Madison hospital. But using our technology we can quickly search through our network of preferred providers and find an independent provider, like Solstice Health, who can do it for $19,990. Or take a simple blood test, like a lipid panel. At a Madison hospital that test would cost you $150 or more. But at a local direct primary care practice like AdvocateMD or Dedicated Family Care or RootsMD, that blood test would cost less than $5. 
How big is your network of direct primary care providers?  
We've got about 95 practices across the state and that continues to grow because doctors want to be part of real change in our state. Direct primary care realizes the vision that caused Dr. Lyle Berkowitz and I to start Healthfinch. Others are joining in the movement, like Dr. Jason Sansone of the Orthopedic & Spine Centers of Wisconsin, who recently started his own surgery center in Madison. And I need to mention John Torinus, chairman of Serigraph in West Bend, who is like the grandfather of the self-funded health care movement in Wisconsin. At Self Fund Health, we've wrapped all these concepts into a way to accelerate this needed change for Wisconsin. 
link