President López Obrador on Monday rejected a study that found that cartels are the fifth largest employer in Mexico, but didn't provide any conclusive evidence to support his rebuttal.
He was referring to a research article published in the journal Science in which three researchers estimated that cartels employ some 175,000 people in Mexico.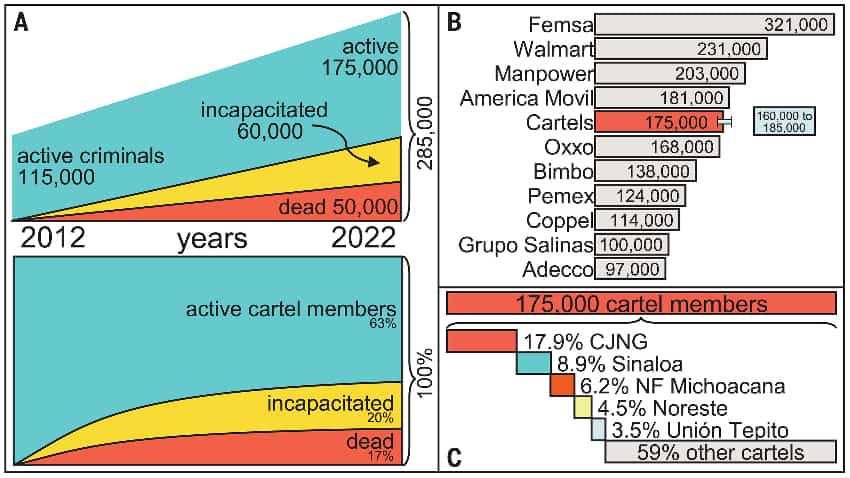 Based on their estimate – which was derived from a complex mathematical model that took things such as cartel recruitment, homicides and incapacitation of members due to imprisonment into account – the researchers said that cartels were the fifth largest employer in Mexico behind Femsa, a beverage and retail company and Coca-Cola bottler, Walmart, staffing firm Manpower and telecommunications corporation América Móvil.
At his Monday morning press conference, López Obrador claimed that the article was the work of government adversaries.
"An article from the right, from the conservatives, came out, saying that jobs in Mexico come from drug trafficking," he said.
López Obrador said that the finding that organized crime groups including the Jalisco New Generation Cartel and the Sinaloa Cartel are Mexico's fifth largest employer is patently "false."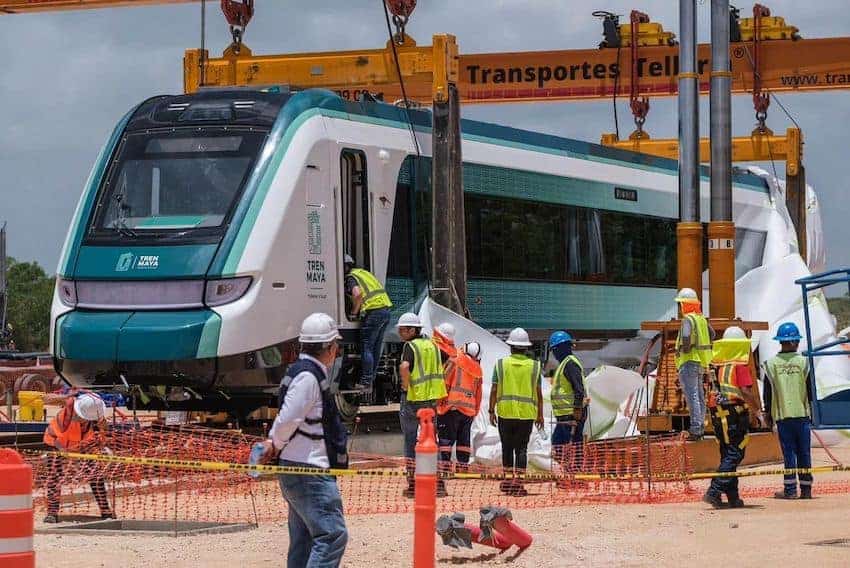 "I can prove it. The construction industry is providing the most jobs and it has to do with public investment," said the president, whose government is building several new infrastructure projects including the Maya Train railroad and the Tulum airport.
López Obrador didn't name any construction company that is employing more than 175,000 people, but emphasized that Mota-Engil, a Portuguese corporation that is building one section of the Maya Train railroad, employs 50,000 workers in Mexico.
That figure came from Mota-Engil's Latin America chief João Pedro Parreira, who was present at the president's press conference.
López Obrador said that public investment has helped Mexico significantly in terms of job creation and economic growth, especially in the country's south and southeast where several projects are under construction.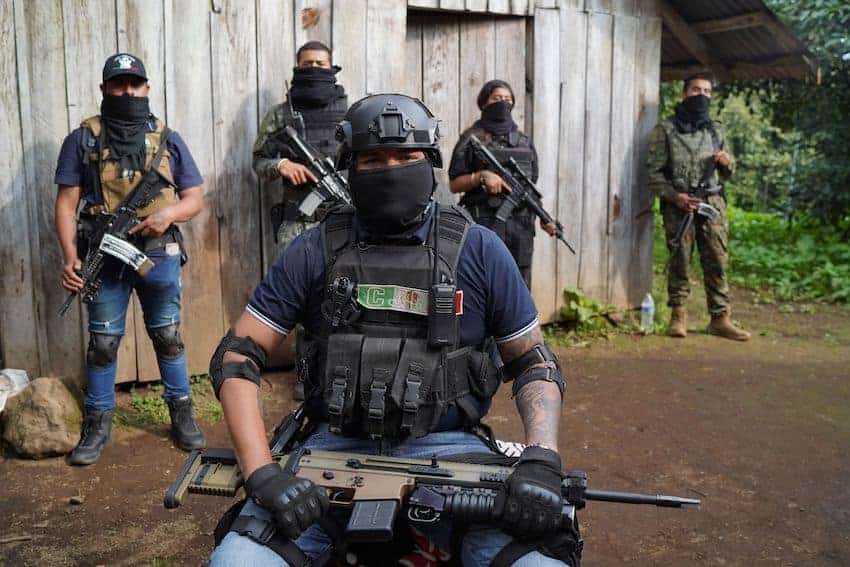 "And I want to say to those who live in the north [of the country], to those who live in the center, that it doesn't mean that there is no growth in the north and center," he said.
"Now we're seeking balance and for growth to be horizontal, even," López Obrador said.
Mexico's main opposition party used the finding that cartels are the nation's fifth biggest employer to support its claim that the current government has been a failure.
"That drug trafficking occupies the position of fifth largest employer in Mexico is another [example] of the major disasters … of the six-year term of Andrés Manuel López Obrador and his party Morena," said National Action Party national president Marko Cortés.
Mexico News Daily 
link