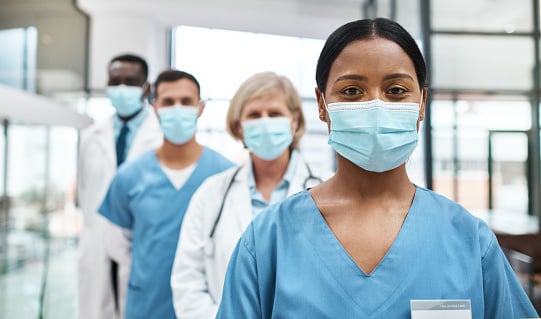 One year ago, the Inflation Reduction Act became law. I'm thrilled to be traveling coast to coast on a national bus tour with Protect Our Care to celebrate that achievement, and to share the news about all the changes to our health care system in the past few years under the Biden administration.
When I was diagnosed with stage 4 cancer six years ago, I was lucky to have good insurance through the Affordable Care Act. As a small business owner, I used to have junk insurance. Back before the ACA was passed, self-employed people and small businesses had little to no choice in insurance coverage. Plans would often exclude pre-existing conditions too, or insurance companies would refuse to write a policy at all if they thought you might need care.
So, even though I was healthy at the time, I immediately signed up for good coverage as soon as the Healthcare.gov health insurance marketplace opened in 2014.
If I had been stuck with a junk insurance plan in 2017, I would be bankrupt or dead. I never could have afforded the six months of chemotherapy and month of radiation treatments it took for me to be in remission today.
We live in a country where too many still can't afford or can't access the care they need. But under the leadership of President Joe Biden and Democrats in Congress, we continue to make progress.
Under the Inflation Reduction Act, people on Medicare already have their insulin copays capped at $35 per month. The pressure from this measure has already forced insulin makers to lower the price of insulin for many people not covered by Medicare, too.
Basic preventative care like the new shingles vaccine are free, and Big Pharma is forced to keep their drug price hikes under the cost of inflation. And millions of middle-class working Americans like me, who did not originally qualify for help to pay for their ACA health insurance plans, now do get assistance.
Soon, there will be an out-of-pocket max of $2,000 a year for Medicare prescription drugs. Medicare will be allowed to negotiate drug prices for the first time.
We were excited to kick off our national bus tour in Manchester and Portsmouth to share this great news, and thank Sens. Maggie Hassan and Jeanne Shaheen and Reps. Chris Pappas and Annie Kuster for their votes for lower drug prices and better care.
The Inflation Reduction Act is only one of many ways in which the Biden administration is moving America forward on health care. Surprise bills can happen after a hospitalization or medical crisis, where one or more of the physicians treating us aren't covered by our health insurance. When your health insurance refuses to pay, you can get hit with a massive bill.
I had to fight a nearly $100,000 hospitalization bill after my initial cancer diagnosis, because my initial treating hospital was out-of-network. Nobody should have to go through these battles while also trying to survive cancer, a heart attack, stroke or other emergency. The No Surprises Act, implemented in 2022, means that you and I will not have to face surprise medical bills anymore — or at least have a new way to fight them.
Laura Packard is a stage-4 cancer survivor and health care advocate, and founder of Health Care Voices, organizing adults with serious medical conditions. She hosts CareTalk, a weekly consumer call-in show and podcast on health care and health insurance issues in America on Mondays at 4:30 p.m. This article originally appeared at newhampshirebulletin.com

link